icomedias has presented HybridForms for mobile policing together with Microsoft Germany at the GPEC 2016. In addition to the booth of Microsoft with the interactive large-format screen  Microsoft Surface Hub, HybridForms was also represented at the Mercedes-Benz booth in the new E-Class.
HybridForms – Mobile Business Forms for Police
HybridForms was shown in a mixed scenario with two devices and as well as online and offline:
Microsoft Lumia 950 XL Smartphone for quick mobile data capture
Microsoft Surface Tablet for more complex procederes and authentic biometric signatures with the digitizer – paper on glass
A particular innovation was showing HybridForms Police on the big integrated display of the instrument paneling in the new Mercedes-Benz E-Class with Continuum dock for smartphones, for full PC experience in the car with big screen content and bluetooth keyboard or mouse. No additional devices or displays are needed any more in the car.
The key benefit and security advantage: The police officer plugs in his personal device, completes the data in HybridForms – and when work is finished he simply disconnects his device and does not leave any data trails in the car.
Note to the following images: All photos are genuine and have not been manipulated. HybridForms was running on real equipment with full server backend and live synchronization.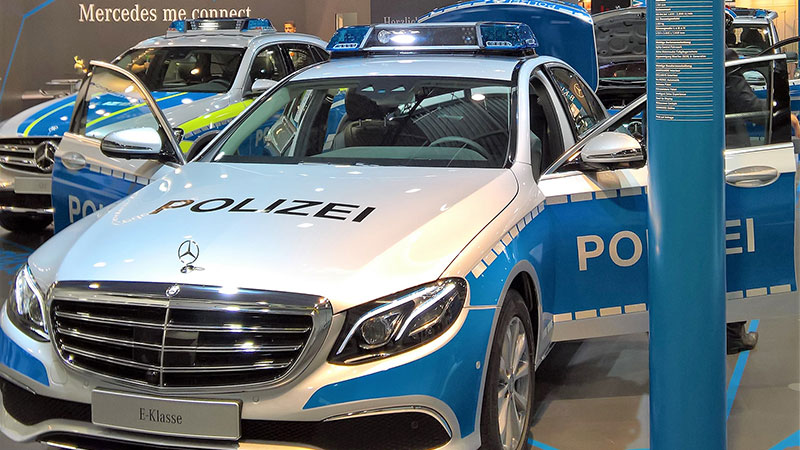 The new Mercedes-Benz E-class as patrol vehicle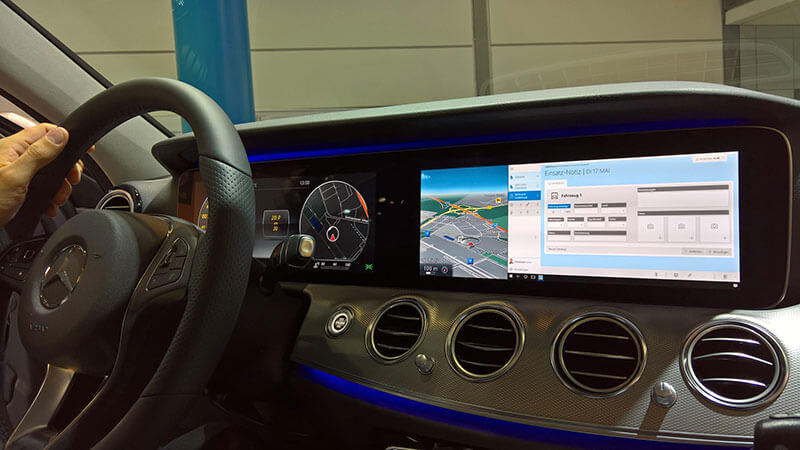 HybridForms on the large display in the Mercedes-Benz E-Class, connected to Microsoft Lumia 950 XL Smartphone via Continuum Dock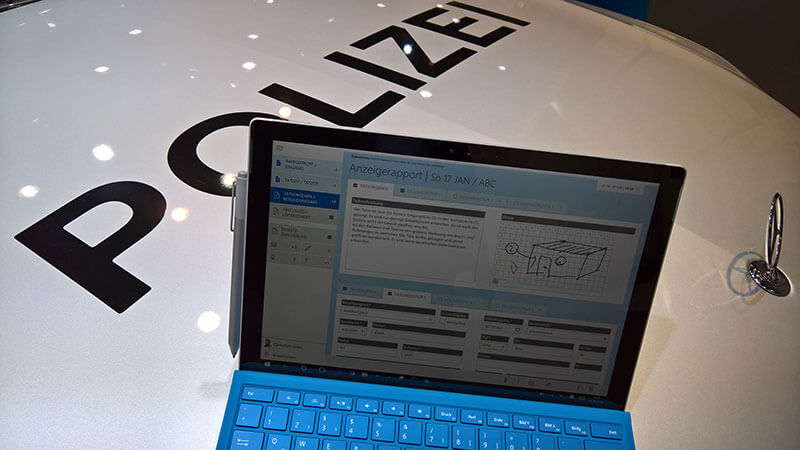 HybridForms on a Microsoft Surface with digitizer input for sketches and authentic handwritten signatures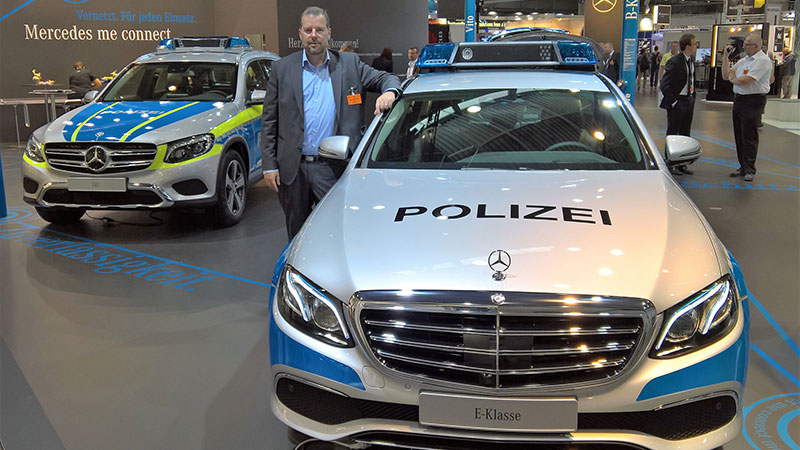 Christian Ekhart (CEO of icomedias) with the new E-Class Police Edition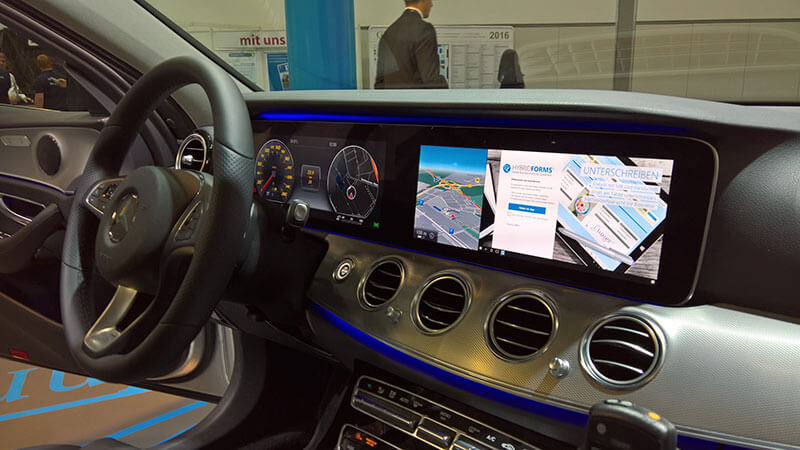 HybridForms on the main display of a Mercedes-Benz E-Class 2016, no need for additional devices or displays
About GPEC 2016: 9th International Exhibition and Conference for Police and Special Equipment
GPEC General Police Equipment Exhibition & Conference is Europe's leading closed specialized trade fair for members of authorities, patron of this event is the German Federal Minister of the Interior, Thomas de Maizière. As an international communication platform, GPEC is the place where innovation and technologies for the modern, state-of-the-art equiment of state security forces are presented. The motto 2016: Thinking and equipping from the job!