Fill in forms digitally and edit them across devices and platforms with smartphone, tablet or desktop PC – HybridForms makes mobile data collection simple and flexible. The current version 3.4 of the Windows Client App can be downloaded as a demo version from the Windows Store. One of the innovative new features is the intelligent input of handwritten text with the tablet pen.
New: Ink feature with automatic text recognition
The new ink feature (beta version) allows you to write handwritten text directly into the text fields with a stylus. The input will be automatically recognized with OCR (Optical Character Recognition).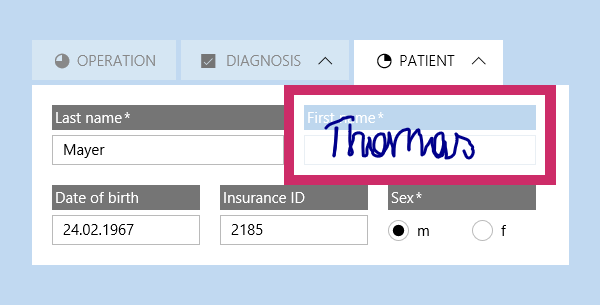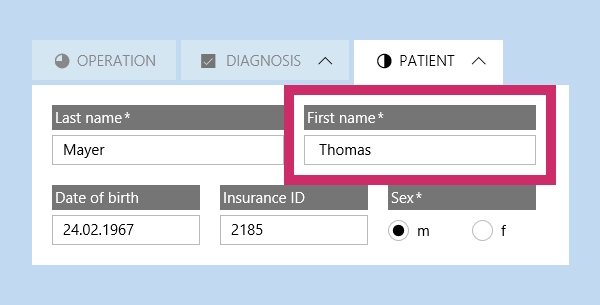 Digital transformation and form processes
HybridForms is a mobile and end-to-end digital form solution for professional teams with ten users or more. With Windows Client App and SharePoint Server or Office 365. Capture data with the HybridForms Universal Windows App, even offline – for desktop, tablet and phone. With automatic synchronisation of data and handwritten biometric signatures. Work online with the HybridForms Webfiller with HTML5, as well as on office PCs with Windows 7, XP, Android, MacOS, plus iPhone or iPad.
HybridForms is a good replacement for Microsoft InfoPath and integrates with the workflow system of your choice, e.g. Nintex, K2 or Firestart.
Free demo version in the Windows Store
Test the app with three sample forms – free of charge and without obligation! Please note that the demo version of the HybridForms app only contains limited functionality.
Replace your paper forms – for error-free data acquisition, enhanced productivity and faster evaluation of data.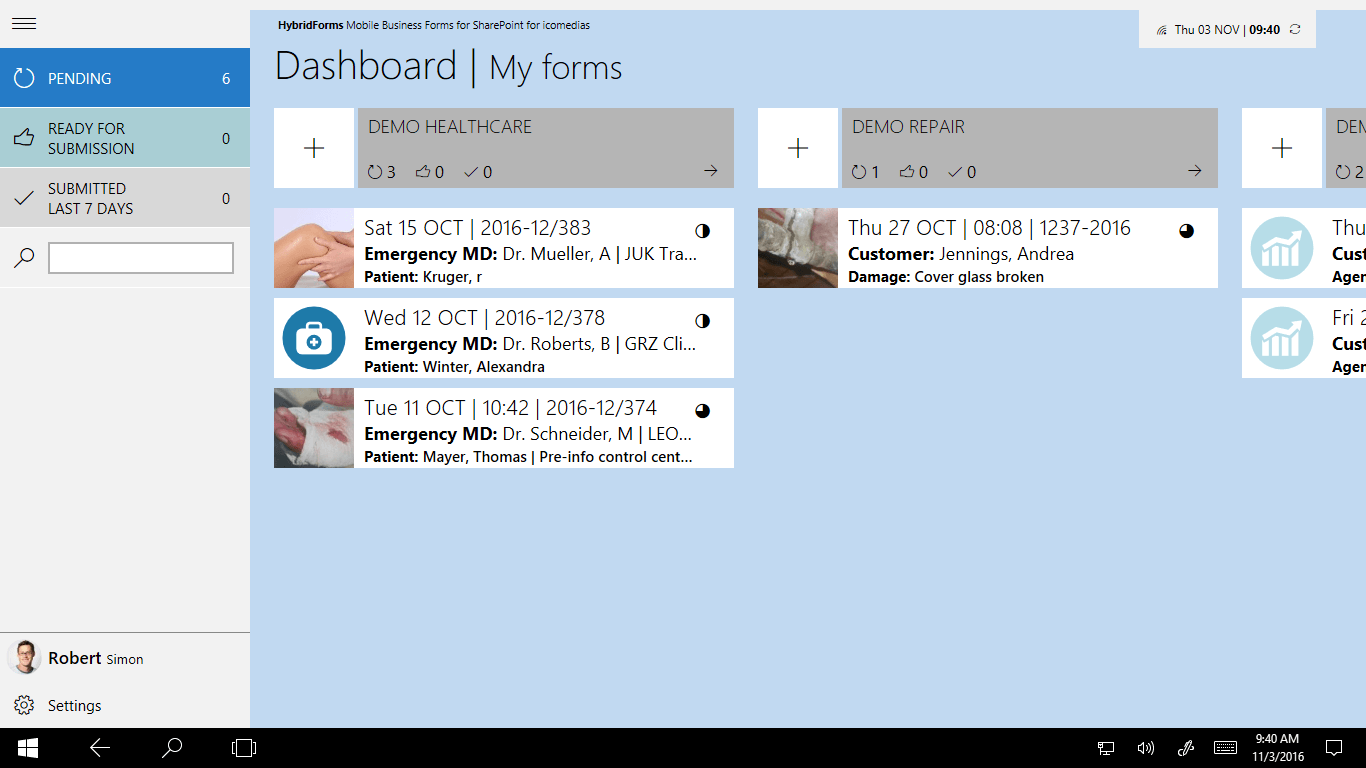 HybridForms dashboard: Overview of your active forms – with preview and short description | Tablet and phone view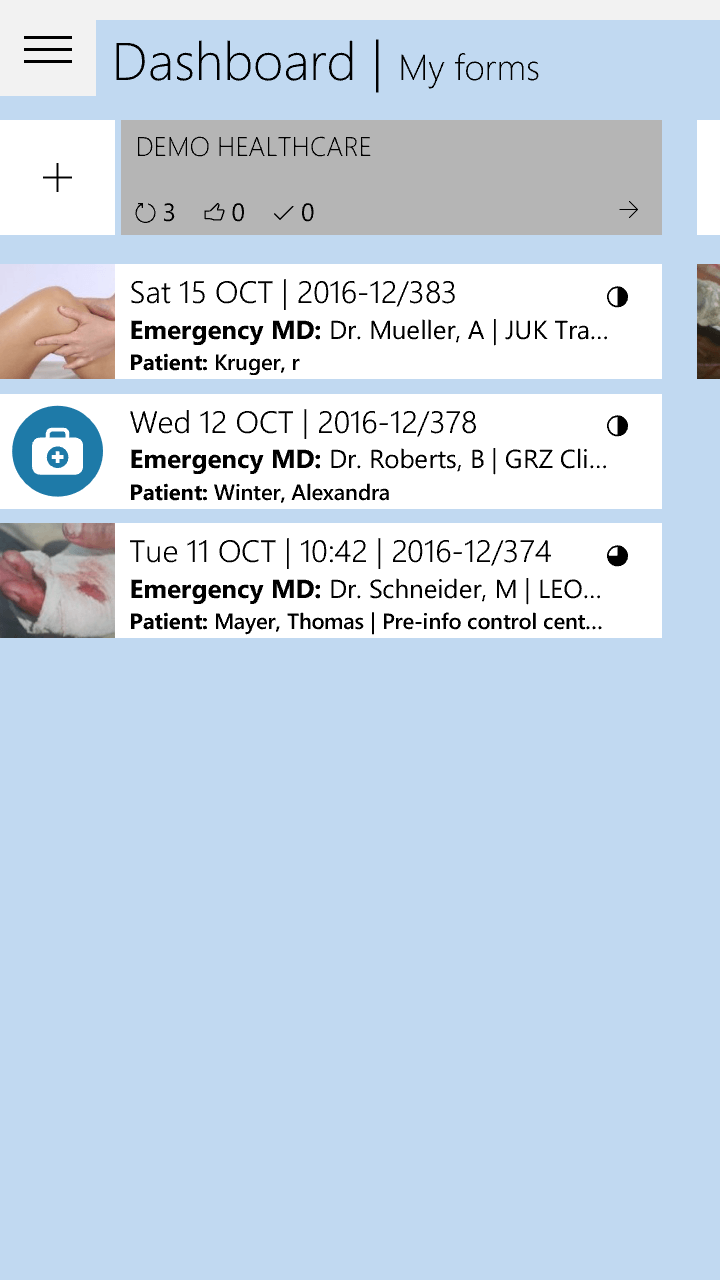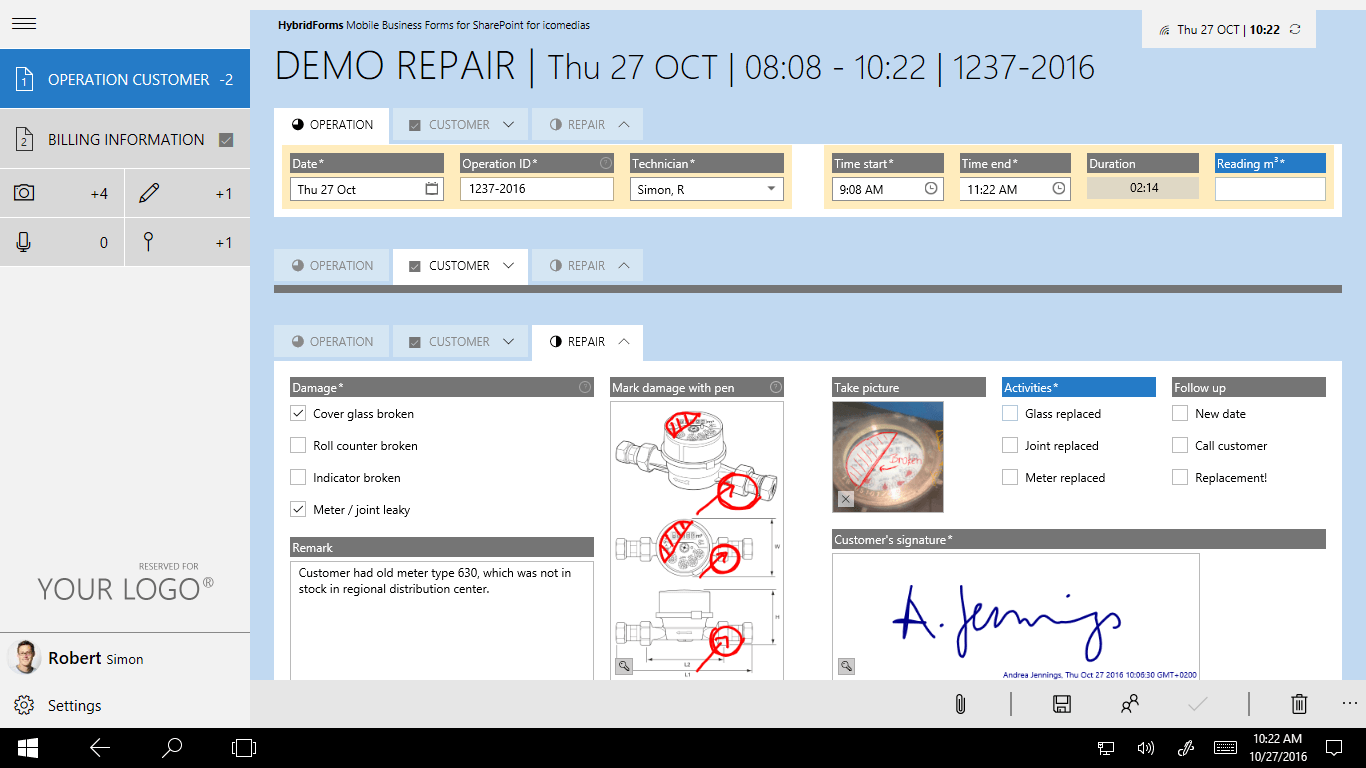 Pen control: Annotate figures, sign with tablet pen (authentic signature with automatic time stamp)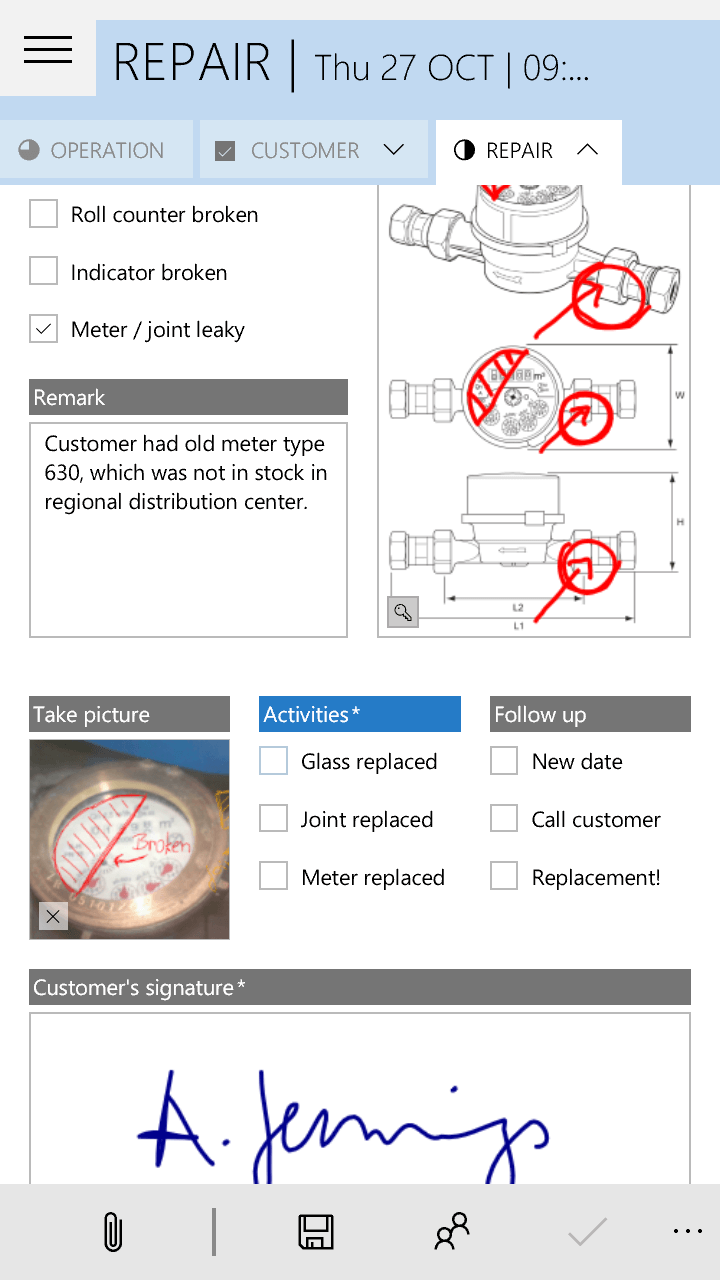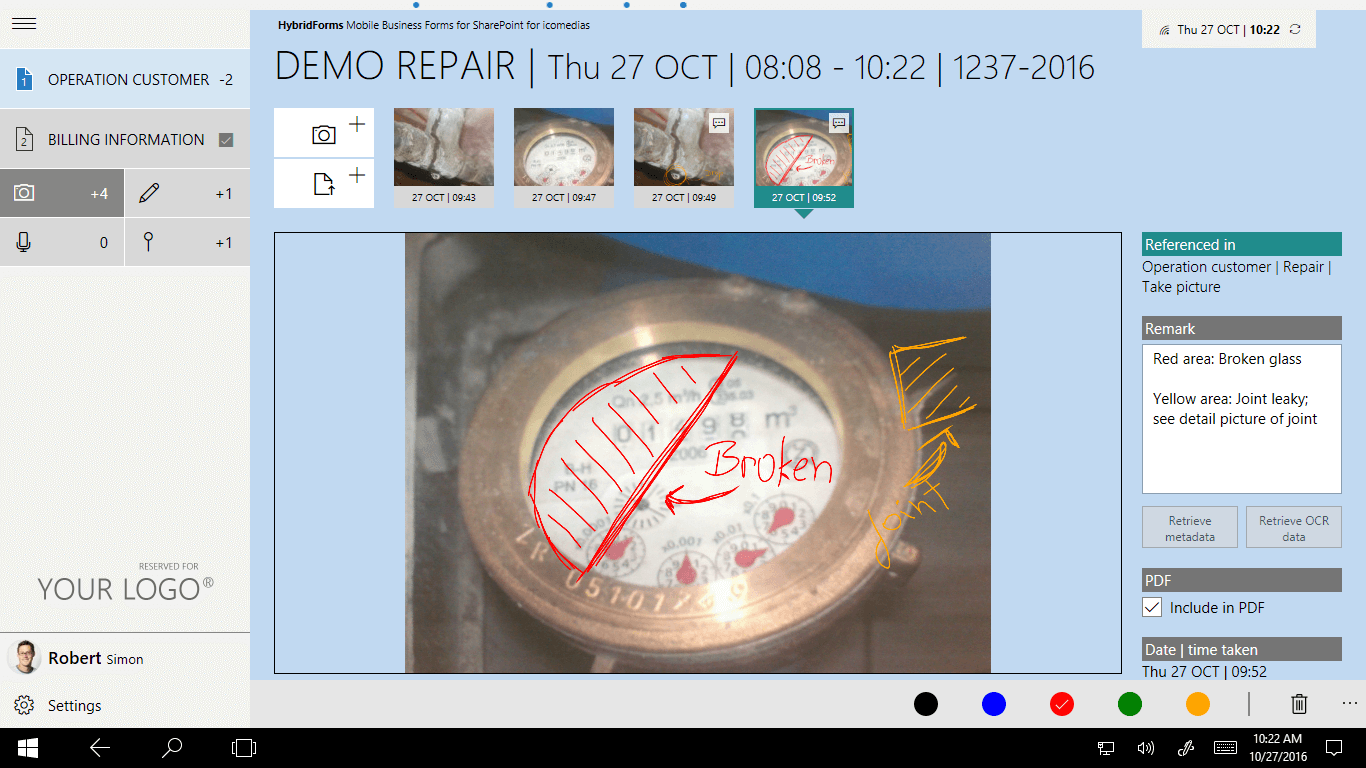 Images: Take photos with the integrated camera or upload images, add handwritten annotations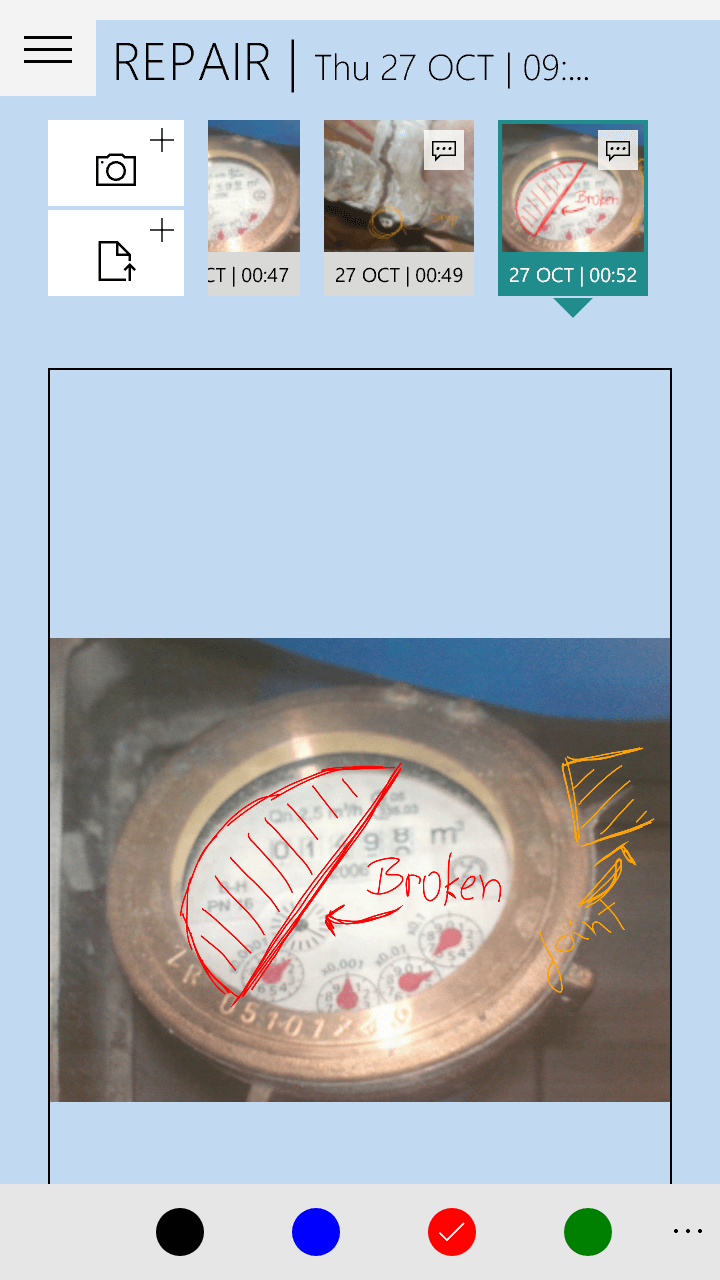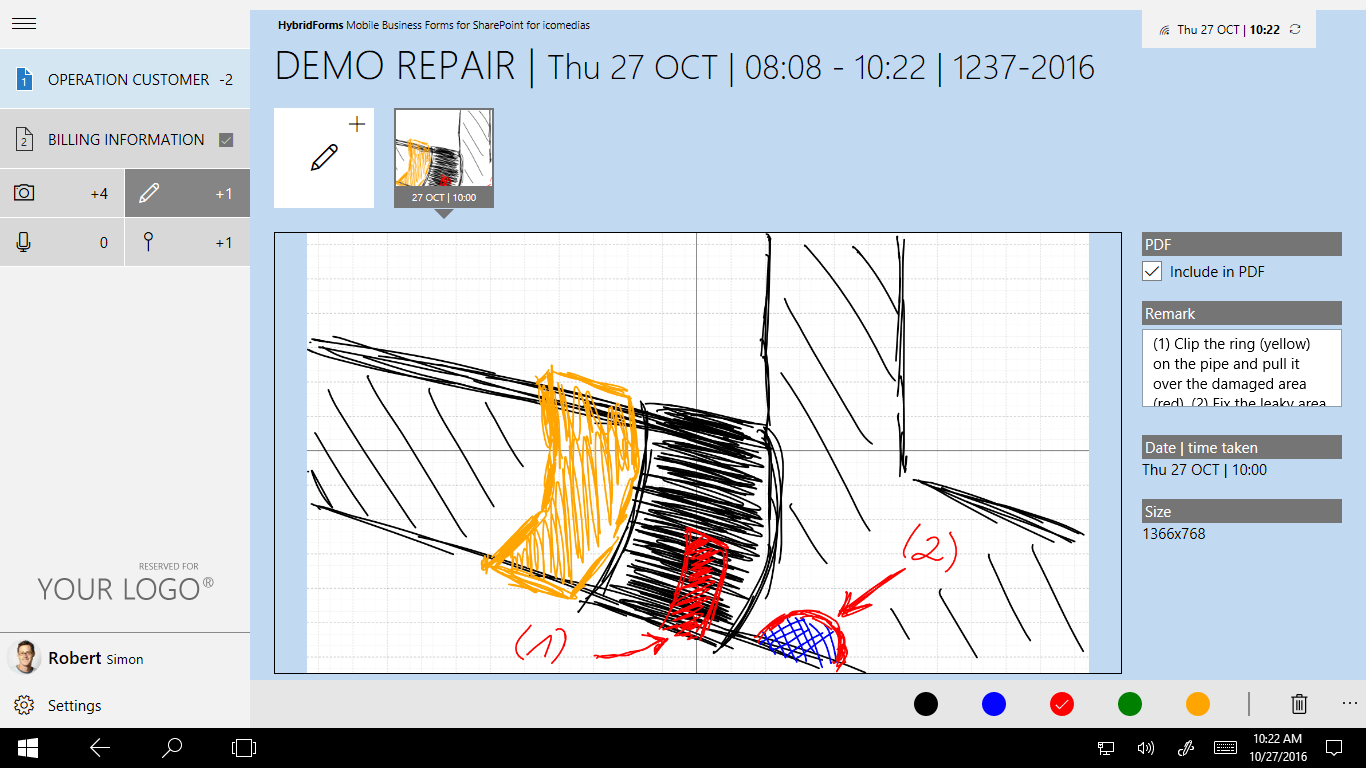 Sketches: Freehand sketching, draw with different pen colors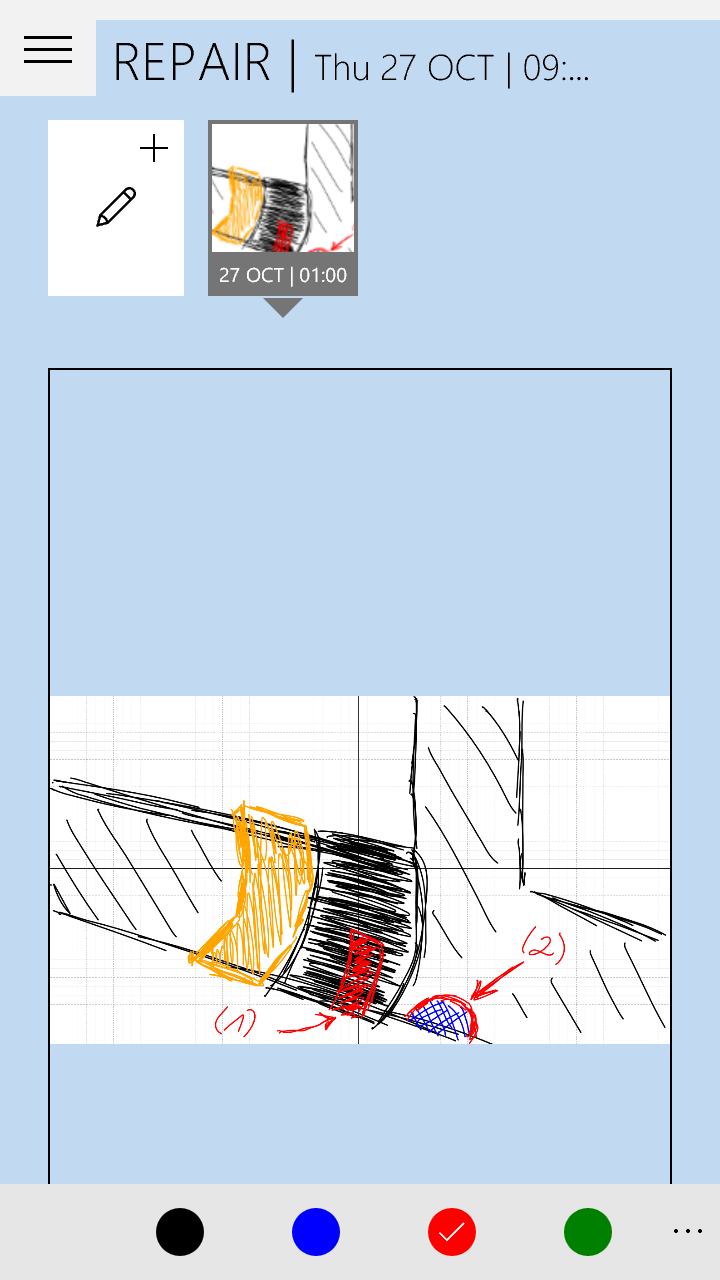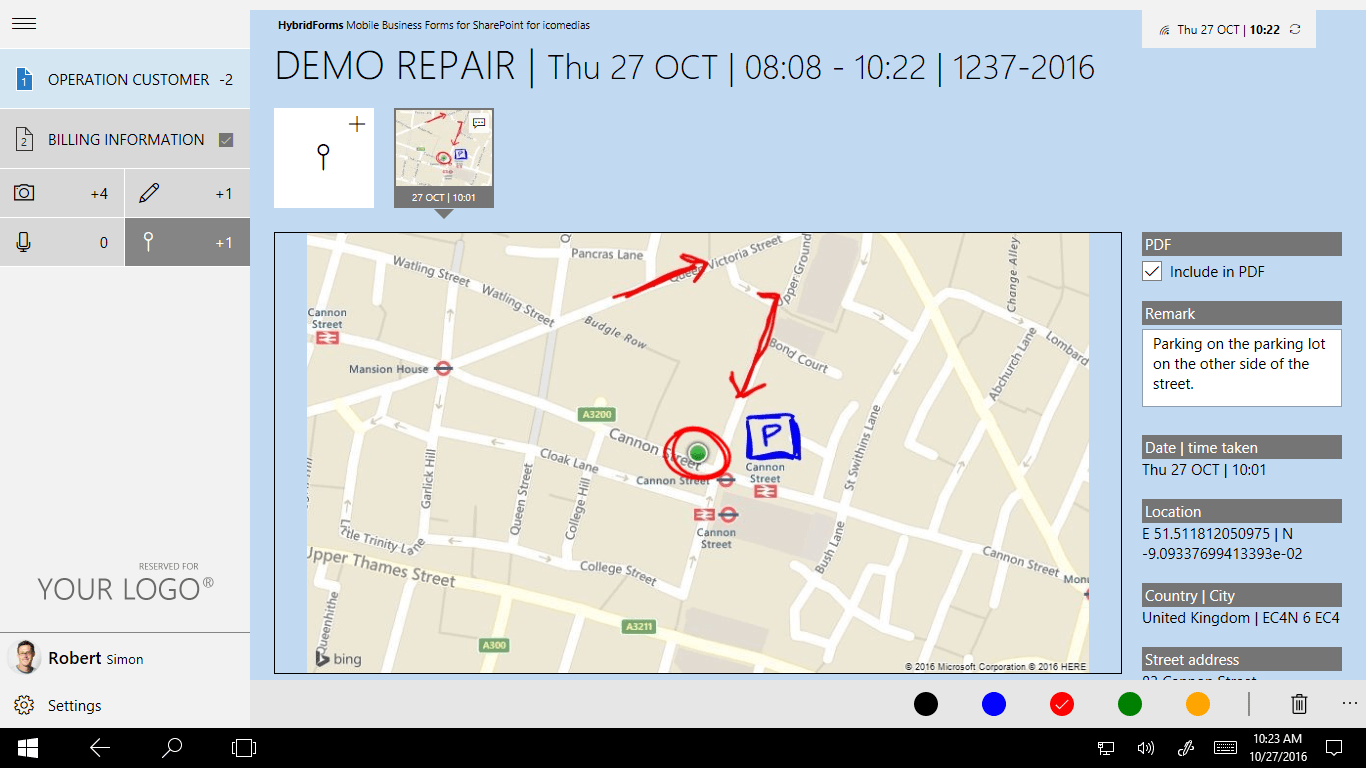 Maps: Automatic location based on your GPS location, choose your map section, add handwritten annotations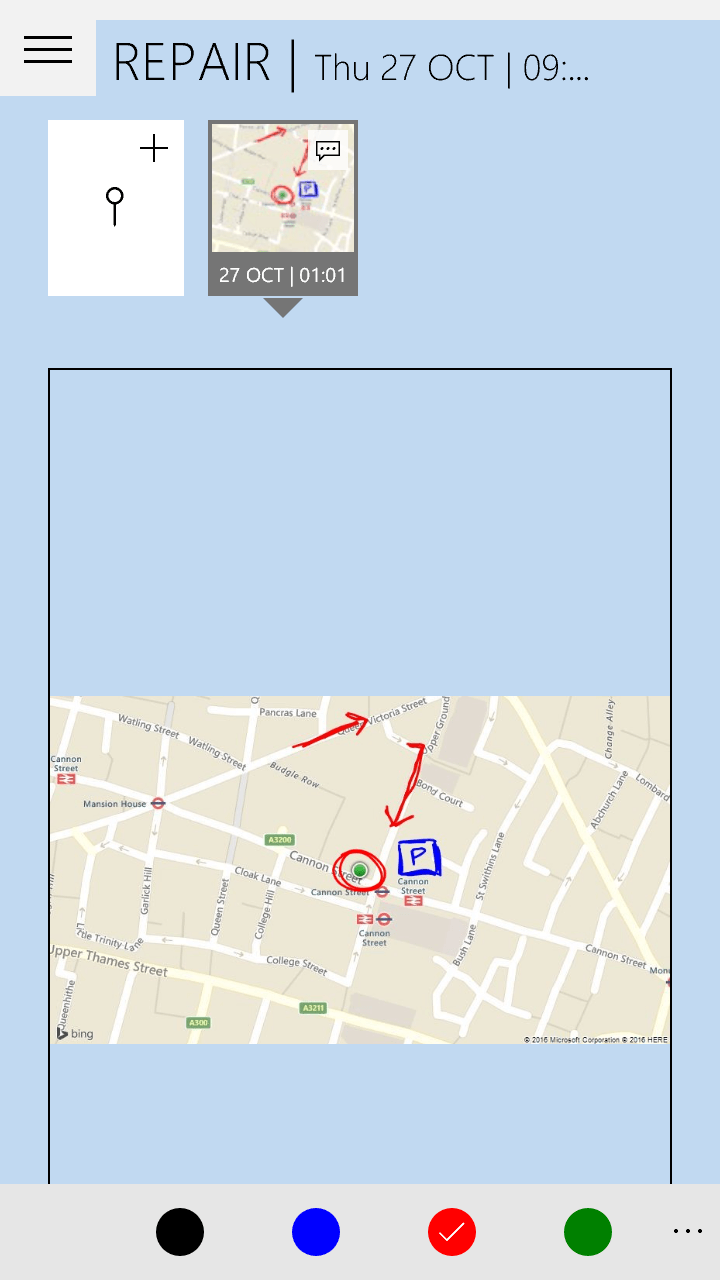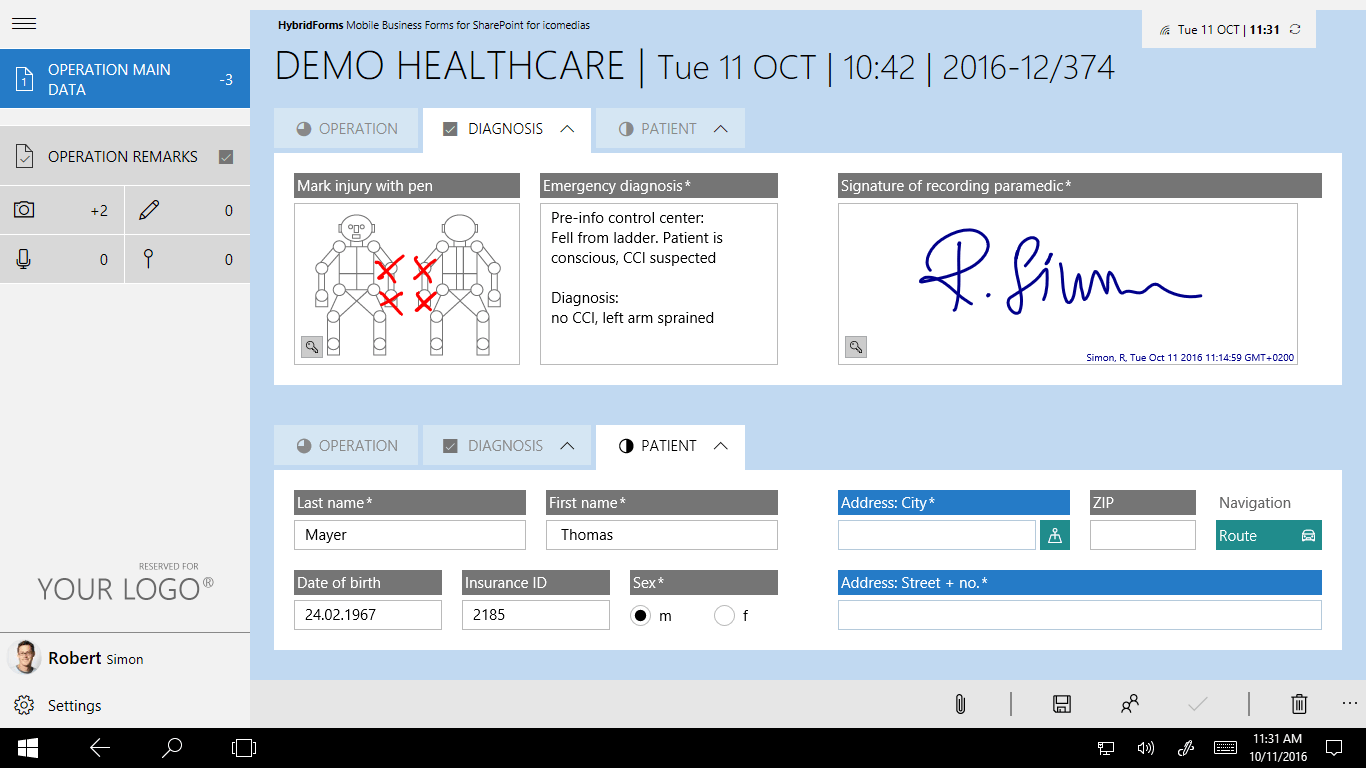 Navigation: Location address will be added automatically, routing calculated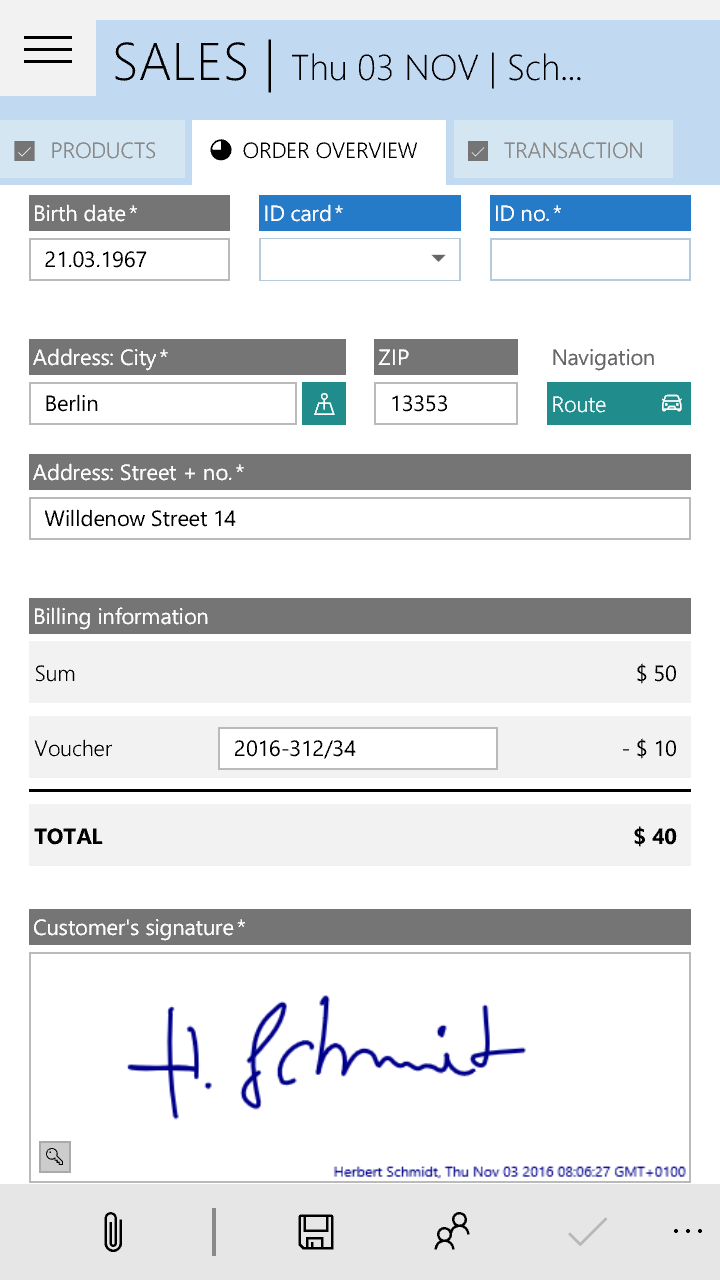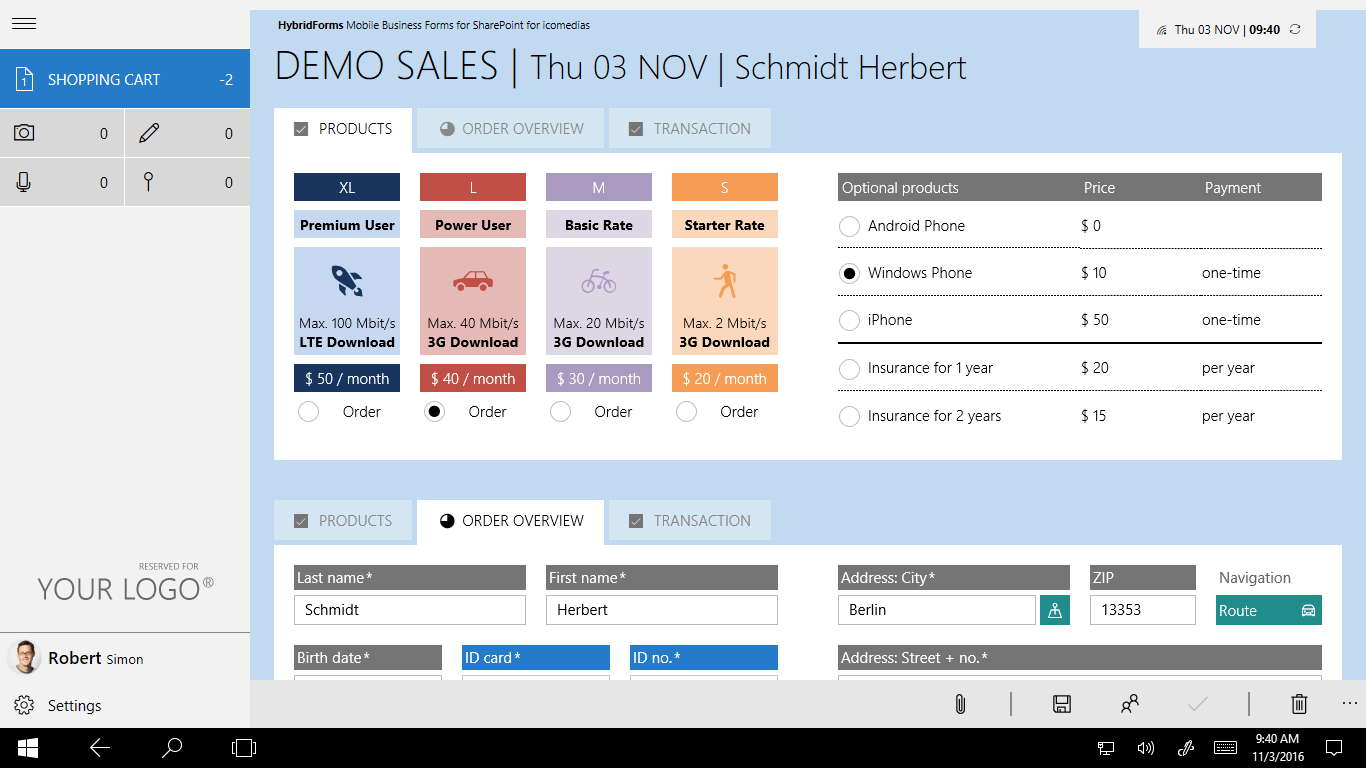 Design: Create custom form templates, integrate automatic calculations