HybridForms Proof of Concept (PoC):
Test using your own real forms
With the Proof of Concept (PoC), you can try out mobile forms with HybridForms under real conditions – with your own tailor-made forms and, optionally, integrated into your systems. For real-world results.
Stages of a Proof of Concept (PoC)
A PoC is testing of main functions in practice. You select from your existing (paper) forms and then create your individual form template(s) with the intuitive HybridForms Designer. Our team will support you with training and assist with concept, design and digital implementation.
We'll set up HybridForms servers for you and enable access for five users. Your employees can work with your own in-house forms and use advanced features like PDF, data sync, SharePoint or biometric signatures under real conditions.
A PoC takes about four weeks. During this period, you can verify how well HybridForms meets the requirements of your processes – and especially the daily added value for your users.
icomedias discounts the costs for servers, operation and licenses, as well as a part of other outlays. In return, icomedias is allowed to mention the customer with logo and PoC title (no details).
Your benefit: You don't need any internal IT servers, because servers by icomedias or your Office 365 are used. You only need to provide mobile devices to your team.
PoC package: € 4,800
(Value of € 7,200 less € 2,400 discount)
Included are:
Project setup, setup of your user accounts, test licenses and systems
Setup HybridForms on servers at icomedias or your Office 365
Training concept of forms, usability, and templating
2 x 4 hours
1 x support pool
16 hours
Optional: Additional packages for support
Additional support can be provided anytime, you determine your needs:
Joint design and technical implementation of forms by icomedias
Further development of the PoC (test of main functions in practice) to a pilot project (small regular operation)
Installation on own servers instead of at icomedias or with Office 365
Interfaces and integration to your systems for data exchange and workflow
Add flexibly:
Support pools
at € 2,400 for 16 hours
Valid for support of your choice
All prices in € Euro excl. VAT. Errors and omissions excepted. Information as of August 2017, valid until revoked or replaced.
Benefits of a PoC project
Safe preliminary project: Results from a PoC flow directly into planning for your production project and reduce risks. Your assumptions can be pre-tested, and errors be avoided.

No purchase risk: You can test without having to purchase licenses.

No need for internal IT infrastructure: The PoC runs at icomedias or with Microsoft Office 365, meaning your in-house IT does not need to provide internal servers.

Real-world conditions: You can test everything in your day-to-day working environment – from devices, handling, to interfaces and data exchange.

Sustainable investment: Numerous services provided as part of the PoC, e.g. the design of the forms or interfaces, can be used in a follow-on production project and reduce costs.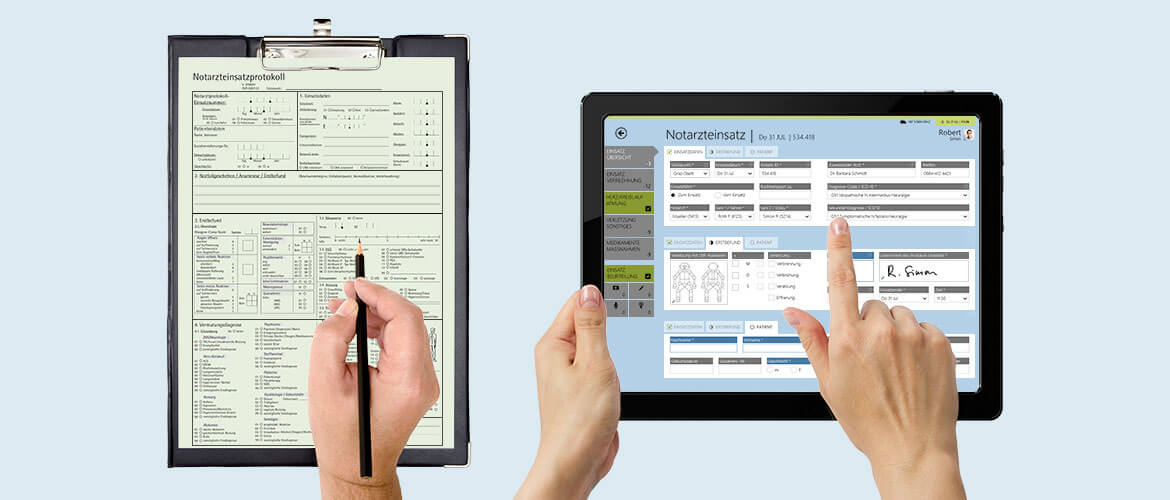 Boost your productivity with digital forms – both online and off