Improvements of data conflict handling between APP and backend, better labelling of local item copies.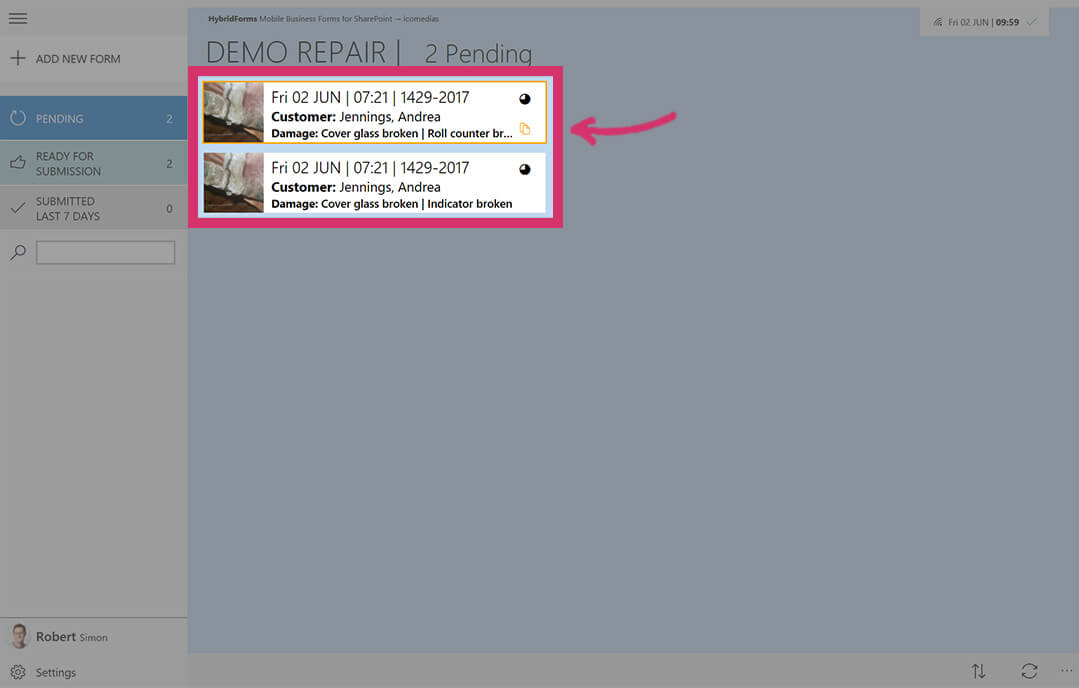 Color and icon show the copied element

When editing a form on the backend while your App is offline, a new version of this form is stored on the Server. Back online with HybridForms, you then have a copy of your form entry, marked with an orange frame and an icon of two pages. This ensures that no data is going to be lost.