Synchronisation has been already optimized for handling broken data, e.g. images, audio files, maps and sketches. Now we extended this feature to form embedded images e.g. background-images of ink controls as well to signatures.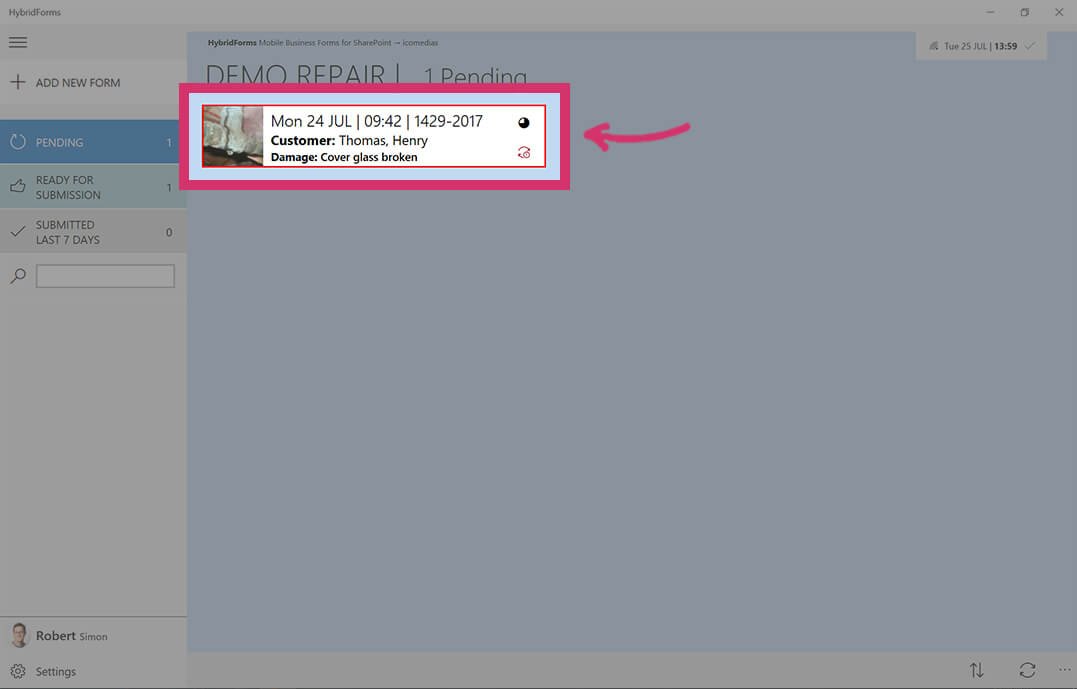 A red border and the synchronisation failure icon indicate missing or broken files…

It might happen due to bad connectivity and interrupted synchronisation, that files attached or integrated in your form item are broken. Up until the last version you didn't have a chance to open the form, though. But from now on you will be informed about the defect files and can decide to go on and repair or delete the defect data.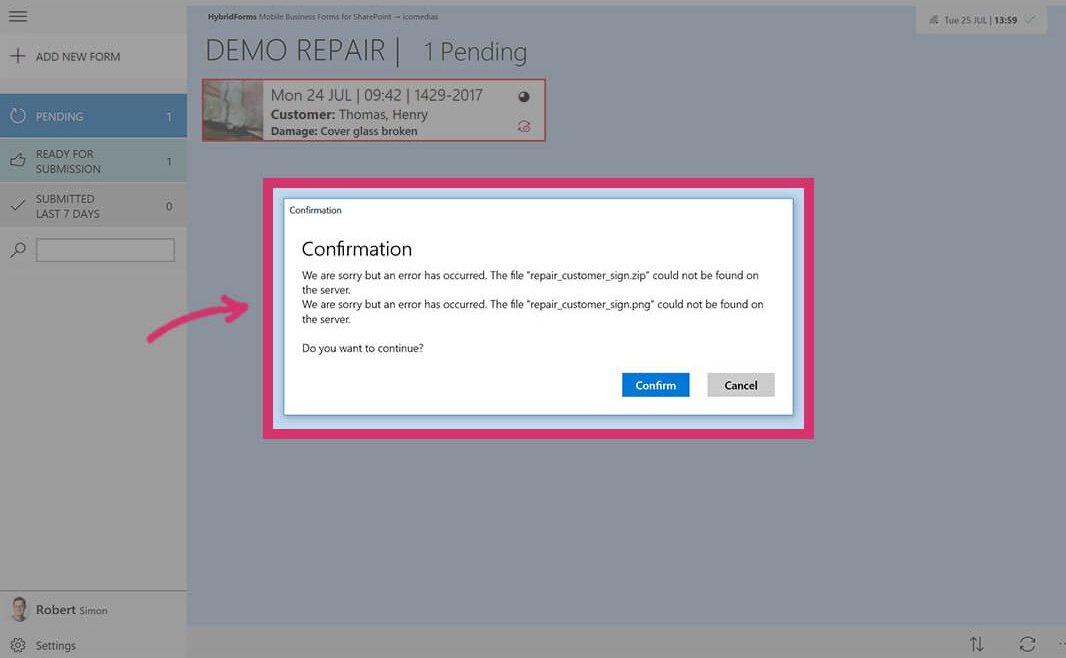 As already acquainted an icon signals you the broken file(s) and is situated wherever the file(s) actually should occur.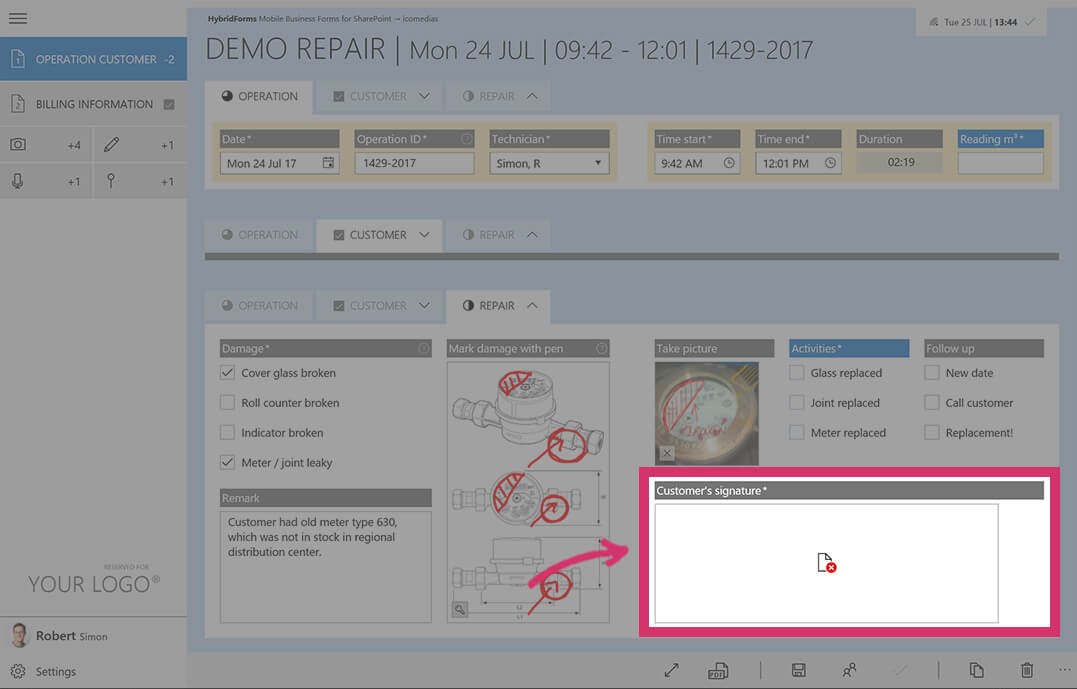 … anywhere within the form.

Note: Editing a form field with a broken file/image will overwrite the previously at the server stored data.