Decide on the features available for each of your forms and manage features and functions: You don't want all the sketches in the PDFs – just deactivate the default inclusion without affecting all of the other form templates. Or there is no need of location data – simple deactivate the map feature.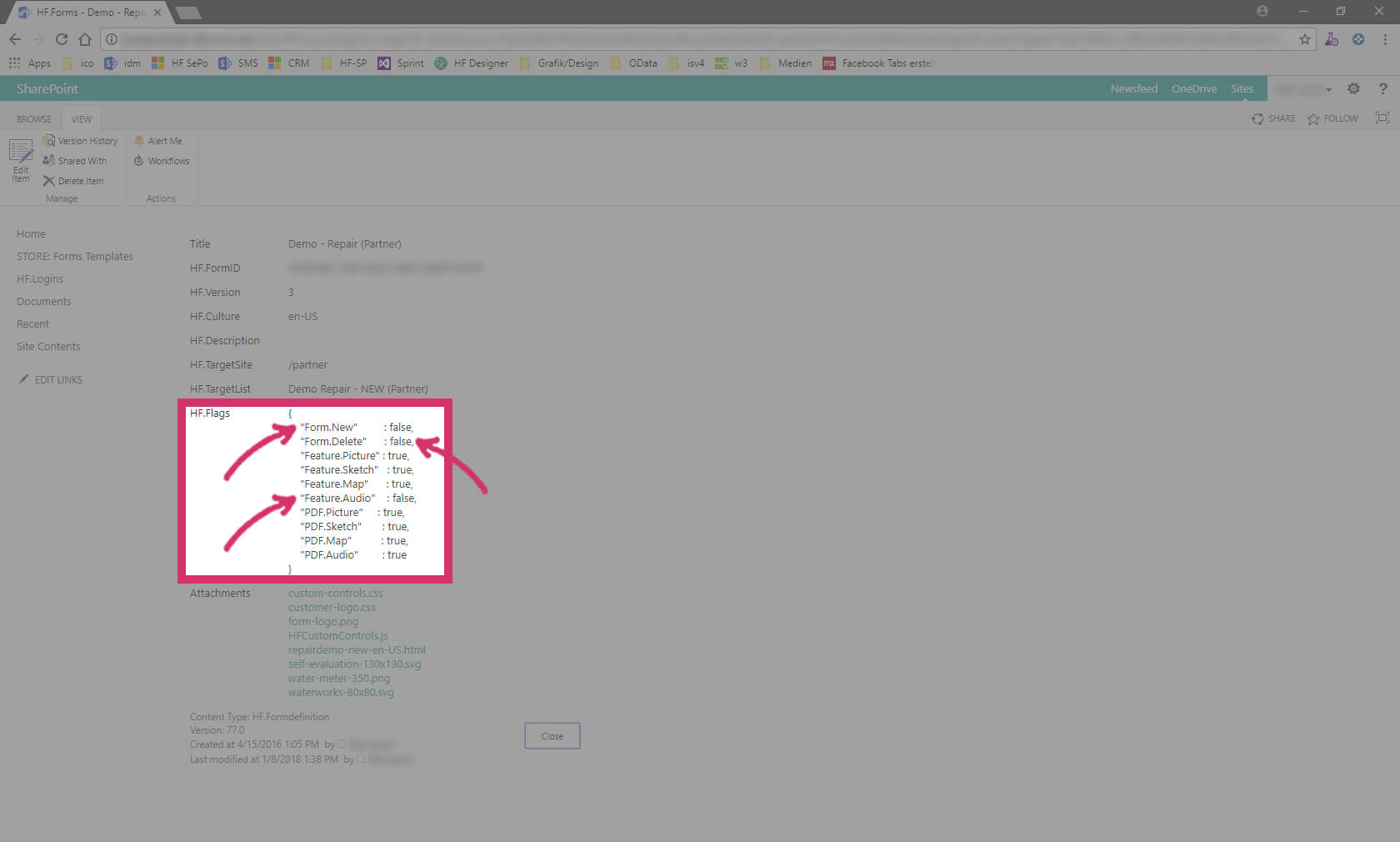 Manage App bar function and additional features

The App bar functions and additional features can be managed for each form template stored at the SharePoint server at the same place the form template and additional files are uploaded.
The functions can be activated/ deactivated by setting the values to true or false inside the SharePoint field "HF.Flags".
Activate/deactivate App bar functions:
Add new form
Delete form
Copy form
PDF Preview
Activate/deactivate menu features:
Camera
Sketches
Audio recording
Maps
Activate/deactivate default value for PDF inclusion of images, sketches, maps or audios:
Camera
Sketches
Audio recording
Maps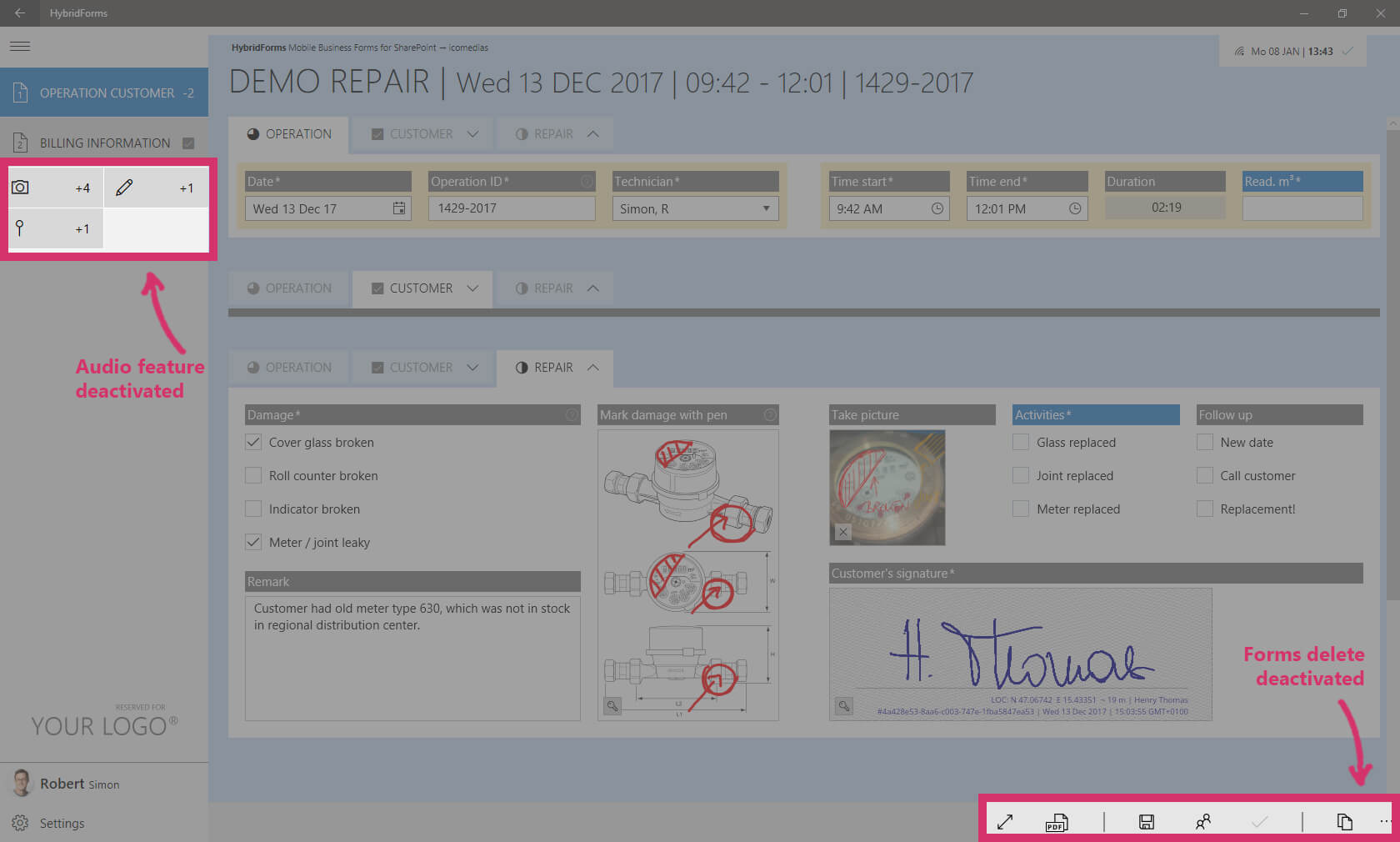 Customized functions:  no feature "Audio" and no "Delete form" button.